CURRENT PROJECT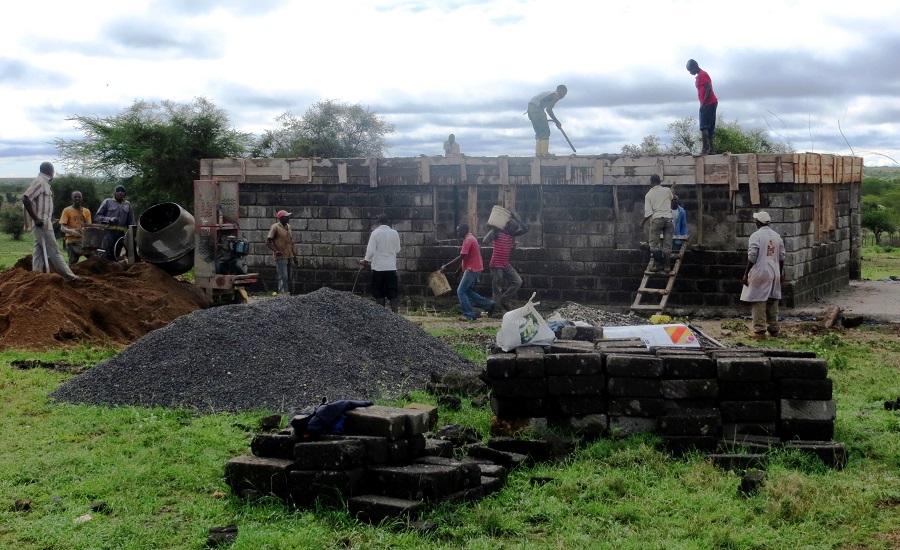 Olturoto Children's Village
Olturoto Children's Village opened on 21 June 2014 and has welcomed eight little girls to the first of the children's homes 'Grace'.
Our long term objective for the project is to empower Nanga Org and the local community to run the village themselves without the need for international assistance. To enable the achievement of this long term objective, a 'profit for purpose' commercial farming operation has been established as part of the Olturoto Children's Village site, providing employment for nine local Kenyans. Profits generated from the farm are allocated to cover the cost of running the children's centre.
The first of four houses has been completed, and we are excited to announce that ground has broken on the remaining three houses! Each of the four houses will accommodate one matron and, in keeping with our principle of a family-like environment, each house will be limited to a maximum of eight children.
Construction of the next three houses will take approximately five months, and will increase the capacity of Olturoto Children's Village to 30 children by November 2015!
Environmental Sustainability
Olturoto Children's Village is built to the highest standards of environmental sustainability available in the region. Our goal for Olturoto Children's Village is to generate all of our own energy through renewable resources, treat all waste on site, source all water on site, and minimise negative impact on the local environment.
To date the following initiatives have been successfully completed:
On-site water bore

Wind turbine power generation

Solar panel power generation

Battery packs to store surplus electricity

Biogas unit to pressurise cow manure, generating gas for cooking
Currently, these initiatives allow us to independently generate sufficient water, electricity, and gas to support the staff quarters, administration block, and our first house. Our sustainability team is now developing further strategies to fully support the requirements of the next three houses.